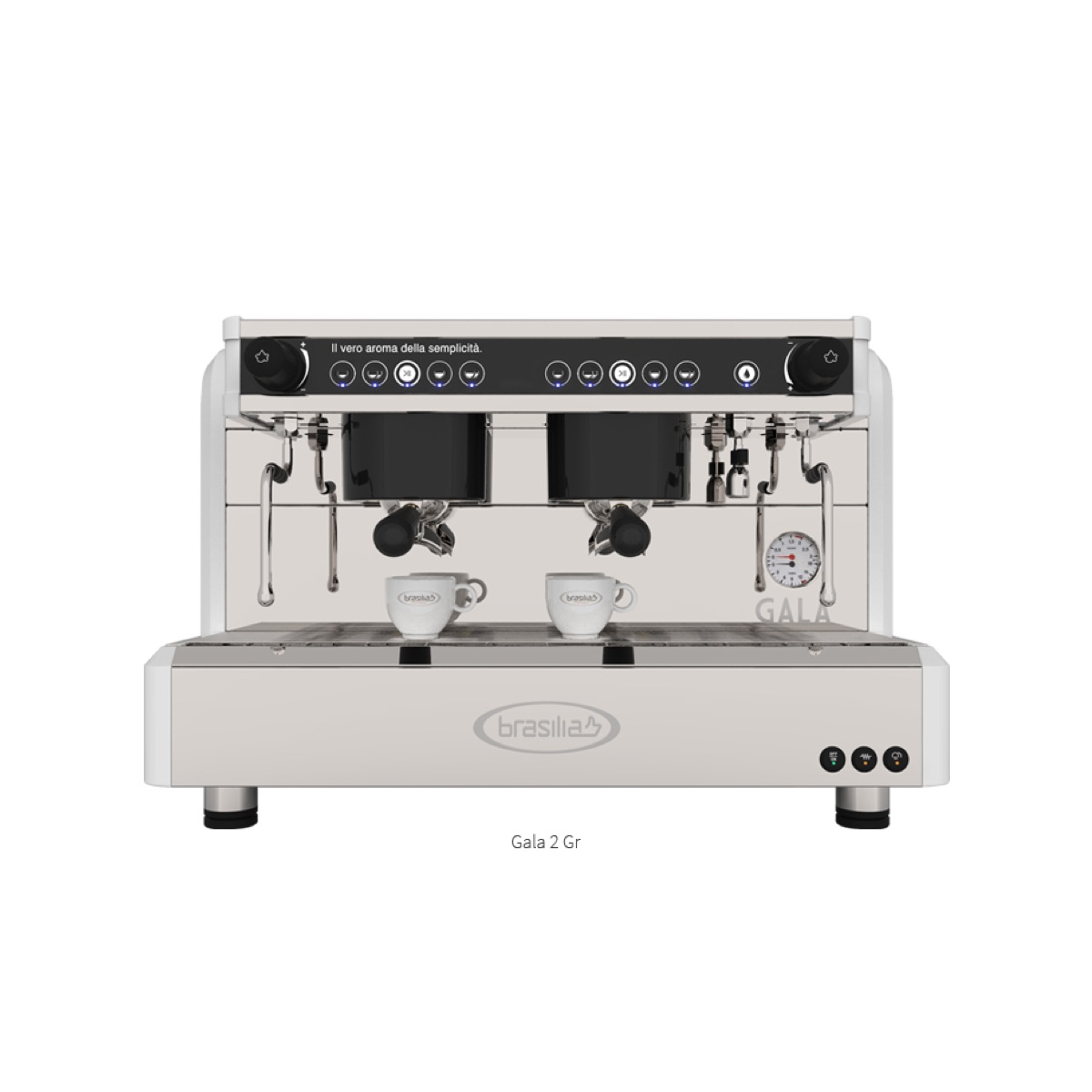 Offering quality, technology and maximum convenience, the Gala range embodies the needs of professionals in the best possible way. The modern and elegant design adapts perfectly to the interior style of any environment and guarantees a work experience characterised by maximum ease of use, cleaning and maintenance.
The range for all tastes
Whatever the need, there is a Gala ready to meet your requirements. With versions standard or Tall cup (with retractable cup supports) having 1, 2 or 3 groups and 2 groups standard compact, this range is able to meet the needs of a continuously evolving market in the best possible way.
Perfect in any place
With stylish modern lines and in an elegant ice-white colour, Gala is the ideal machine for any place.
The ergonomic design of the filter-holding grip guarantees optimal ease of use.
Customizable in an instant
The Gala range selections panel can be easily customized with images and messages to communicate the identity of whoever choses this simple, but stylish and characterful machine.
Espresso of excellence
The new B16 Group with static prebrewing offers the guarantee of highquality espresso coffee. With affordable price and incredible taste, the Gala line knows how to meet the most important needs.
Reliable over time
Thanks to the use of widely tested and approved technologies, the Gala range guarantees high performance even in the long term and always ensures maximum productivity.
Easy to clean
The flat surfaces guarantee easy, fast cleaning, while ordinary maintenance is made simple thanks to the easy removal of the outer shell and the arrangement of the components.
Environmentally friendly
The choice of materials and compliance with RoHS and WEEE regulations guarantee full compliance with the highest standards in matters of recycling and environmental protection.