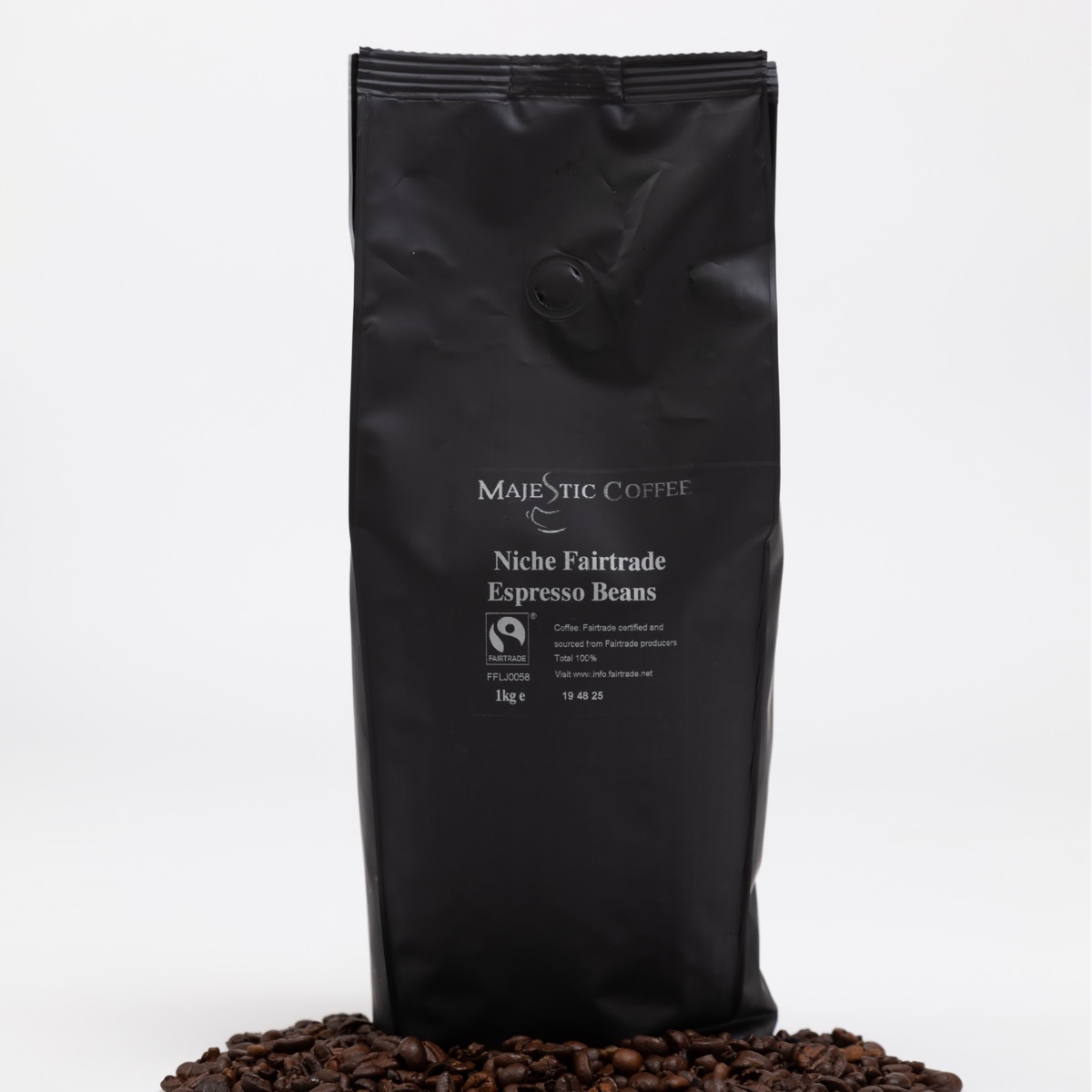 Niche Fairtrade Espresso Beans - 1kg
NICHE DARK ROAST:
This incredible dark roast blend has been created for use in traditional machines and is packed with flavours your customers will love.
This Fair trade, 100% Arabica, blend has rich tones of chocolate and honey and creates a perfect rich creamy espresso shot.
Niche is offer with exclusivity for each area giving you a unique coffee offering.
Case: 6 x 1kg

Strength: 5